Randy and Teddy: Adventure Road Steam Page Wishlist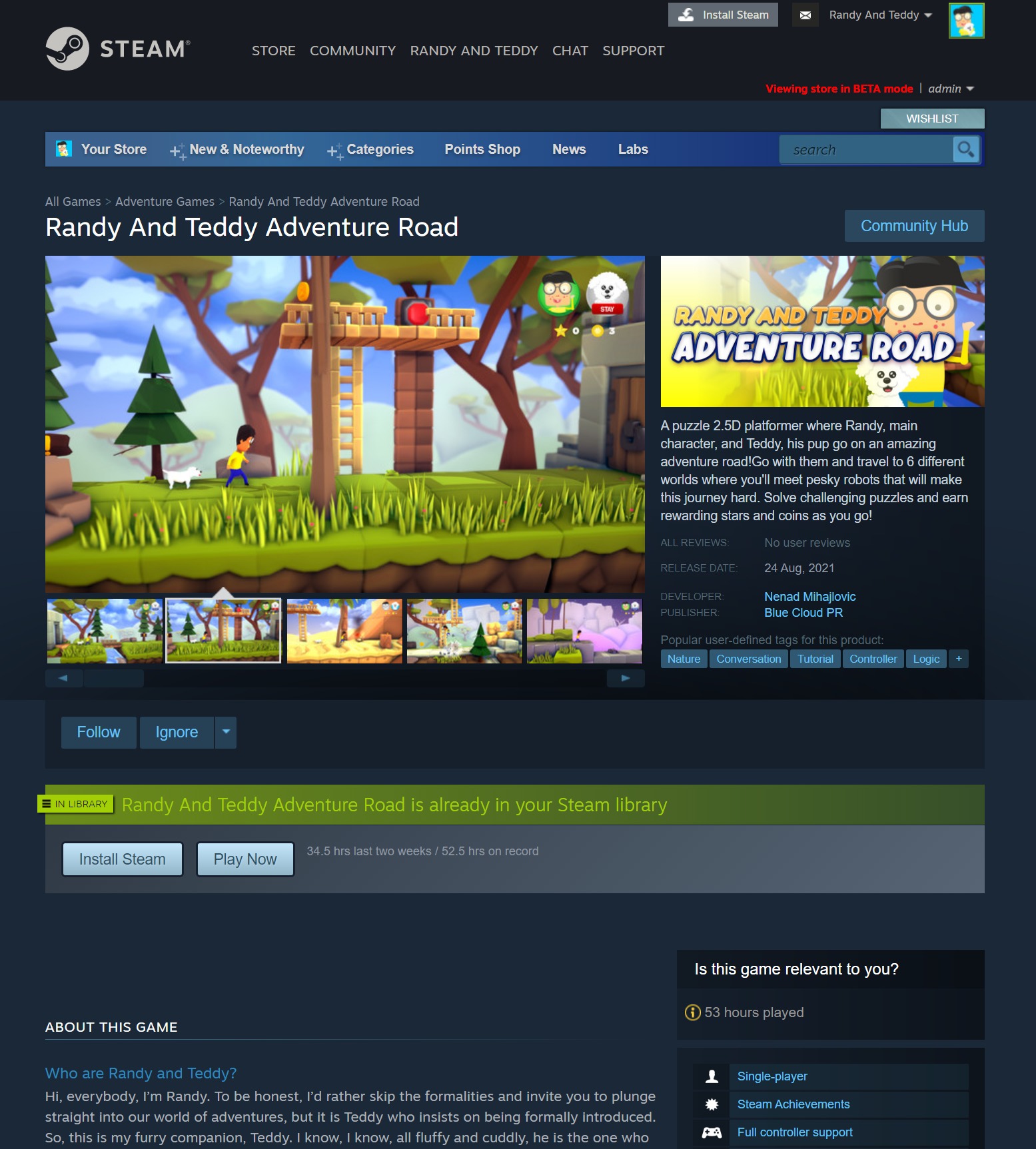 We are almost ready to release the official Steam page! Here's a sneak preview!
The page is currently in beta mode, but we are working hard to bring it live! When it's live you will be able to add this game to your Wishlist. The game is an action adventure featuring these two amazing characters, Randy and Teddy.
Have fun!