My Visit to International Space Station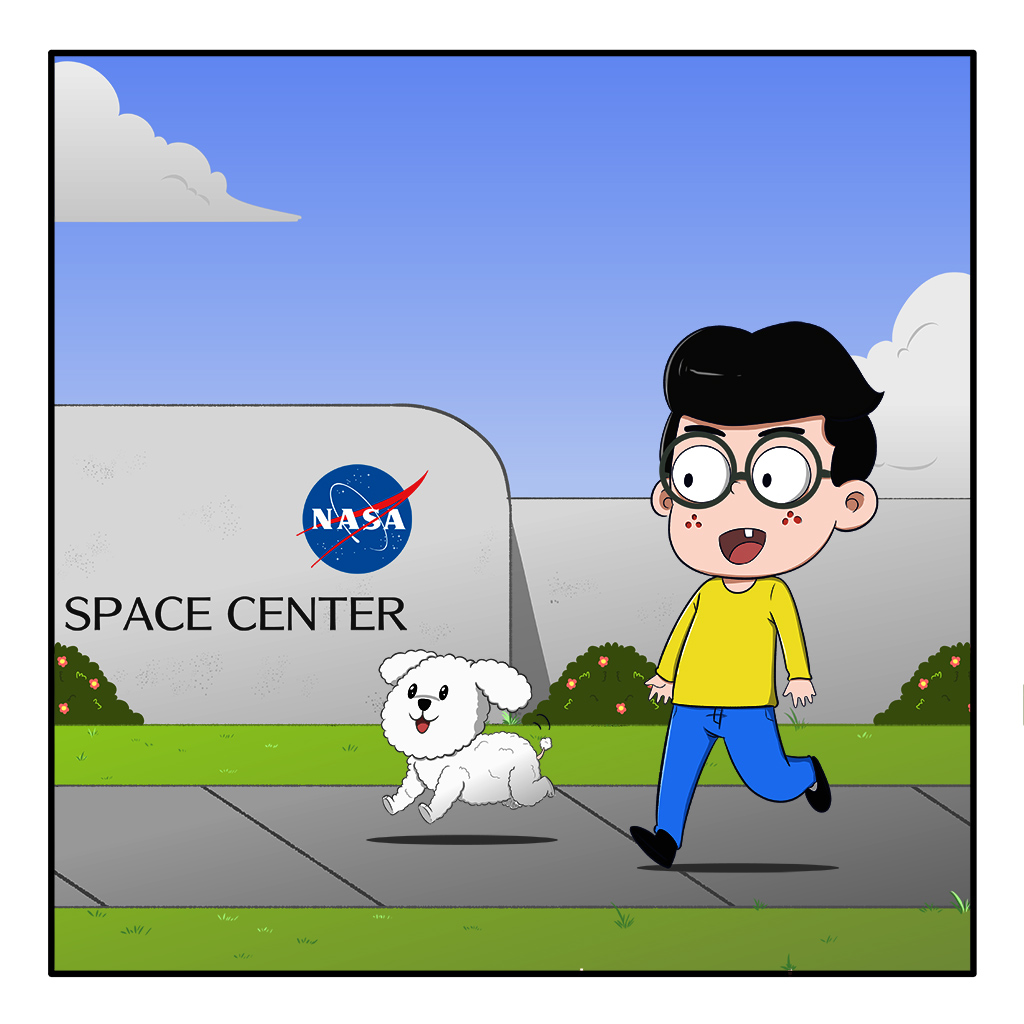 Although I could hardly describe myself as a complete space nut, yesterday's event was the highlight of the year or, to be honest, the highlight of the last who-knows-how-many years. I am sorry if I may not sound clear, but I am still so hyped up. Less than 12 hours ago I witnessed a rocket launch live. I waved at the astronauts as they were heading to the International Space Station. Oh, I'm getting ahead of tale now; as soon as I get my thoughts together, I will share this mind-boggling experience with the world, i.e. with you.
I was getting ready to set off for the Space Station, while Teddy kept running around my ankles and feet making me stumble a little every now and then. However, there was no chance he could join me, as the invitation clearly stated NO pets were allowed on the Visitor Center grounds on the day of the launch. He was barking about discrimination, but the rules were there to be followed. On my way out of the house, I did sense something fidgeting inside my backpack, but as I was in a terrible hurry I ignored it. During the ride there I couldn't sleep or eat anything, the images of all the great moments of space programme history kept flashing before my eyes.
I've crossed something huge off of my bucket list!
And as in almost any of my tales, there's that moment when my heart starts racing, the hands and knees begin to tremble, and my lungs send a signal to the brain that the oxygen has left the Earth's atmosphere. That time such an event occurred at the entrance to the base. Our group was denied entrance because we failed to give them advanced notice. So great was my disappointment that it started to get its own shape, morphing into a separate being.
At that very moment, Teddy appeared out of the blue, to be precise, he poked his nose out of my backpack saying, "Allow me to introduce myself – I am Teddy, a direct descendent of Laika, the first citizen of the world in space! Would you be so kind as to check your VIP guest list?" The security officer apologized for the inconvenience and took us to witness the magical power of the rocket blasting off into space from the first row.
It feels bittersweet. Teddy could've been caught impersonating Laika's relative. On the other hand, finally something to be checked off my bucket list and, it is Teddy I should thank to… for committing identity theft. Oh, is there an easy way to banish this sense of guilt which has been haunting me?